Dr. Michelle Kornbluth
Dr. Michelle Kornbluth is an Orthodontist at Dr. Rachel Navaneelan & Associates in Cornwall.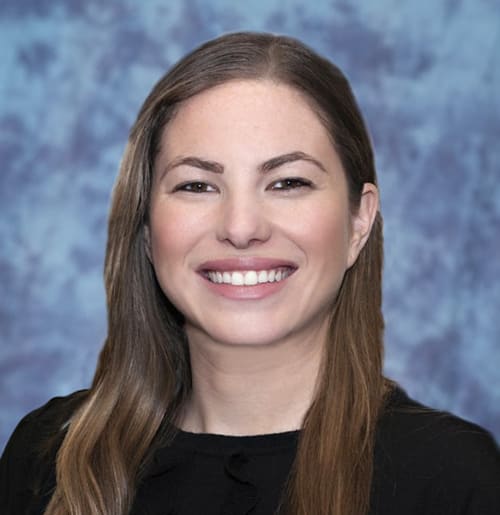 Dr. Kornbluth, a Montreal native, completed a Bachelor of Science degree (B.Sc.) in Anatomy and Cell Biology at McGill University. She went on to receive her Doctor of Dental Medicine (DMD) degree from McGill University, graduating with awards in Clinical Research, Oral and Maxillofacial Pathology and Community Outreach.
After obtaining her Dental Degree, she completed a one-year General Practice Residency (GPR) at the Jewish General Hospital in Montreal. She then specialized in Orthodontics at the University of Toronto, where she simultaneously completed a Master's of Science Degree (M.Sc.).
Dr. Kornbluth pursued further specialization in Craniofacial and Special Care Orthodontics at the Hospital for Sick Children in Toronto. During this Fellowship year, she acquired extensive experience in pre-surgical orthopedics (Nasoalveolar Molding) for infants born with cleft lip and palate as well as surgical (orthognathic) orthodontic treatment planning. Dr. Kornbluth is currently a staff Orthodontist at Ste-Justine hospital in Montreal.
Dr. Kornbluth is a Canadian board-certified Orthodontist, Fellow of the Royal College of Dentists of Canada (FRCD(C)) and a member of the Canadian Association of Orthodontists (CAO) and the American Cleft Palate – Craniofacial Association (ACPA).